Hi Everyone,


What an amazing first full week of November we had. This is what living in FL is all about. Also want to wish you and your family a Happy Thanksgiving! Also want to say thank you to all for being such wonderful and amazing customers. You all rock!!! As you all know we have moved our center of operations to Myakka City. We are still renovating & will let you know when all is complete. We also had to change our number to 941 580 8936.


Shop Hop News. This year this fun event will take place March 15 - 23. I will try to do our kick off party on a Sunday . Bags will go on sale Dec 1 for $10.00. For all those who pay for their bag early by Jan 19 they will be placed in a drawing to win a $25.00 gas card. Each store will be giving away a gas card so your chances to win are high. Also remember spend a min of $5.00 at that store & receive 10% off your purchase. Not all the stores have picked their theme yet but here are a few that have:
Lady Bugs: Garden Store
Paper Inn: Little Red School House
Scraporium: Christmas
Treasured Memories: Aquarium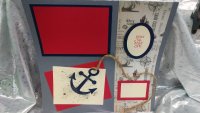 Talking about amazing the Fabulous Fall Crop at the Carlisle was so much fun!!! The next scheduled crop at the Carlisle in Sarasota FL is Saturday, Jan 26, from 9 - 9. Please do not delay signing up. The Fall Crop sold out extremely quickly and expect this next one to be the same. Please contact Jen at:
https://www.facebook.com/events/219126545436092/

or email jnnsctt@msn.com to sign up

These are the dates for this next years Carlisle Crops:
April 13
June 14 - 16
Oct 12
Nov 16

Please contact Jenn to sign up for these crops

Other fun crops coming up the Let's Flamingle & Catch the Joy Crop, sponsored by Salvation Army, Feb 14 - 17, please contact www.salvationarmyflorida.org/bradenton for details & to sign up. This organization does so much for our community let's support them!!


Reminder we changed our phone number to 941 580 8936 & we are presently under construction and are closed.

Have a blessed & wonderful Thanksgiving,

Nancy
941 580 8936